At the close of Spring 2021, I was once again so proud of my students. They worked so hard, and put so much of themselves into their coursework.
Two projects in particular stood out enough for me to ask permission to share.
The first is a slideshow by Kaylin McLiverty, a student in my Introduction to Psychology course. It is about study strategies, and how evidence-based techniques and approaches could be implemented in real classrooms. She took a particularly careful look at distributed practice, also known as the spacing effect. Check it out for yourself: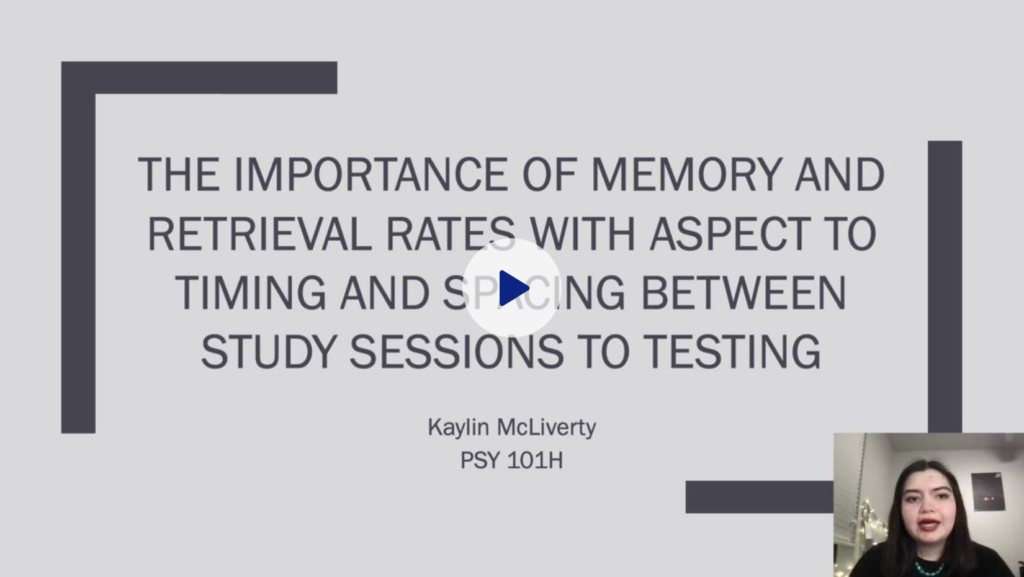 The second is a project by another student in the same class, Arielle Condes. It's a one-episode podcast about false confessions, with a special focus on one infamous case that took place in Reykjavik:
I'm in awe of my students always, but especially this past year. They've dug deep, worked hard, and learned so much. Well done, Kaylin and Arielle!